Past AUBA Moderator,
Rev. Dr. Lennett J. Anderson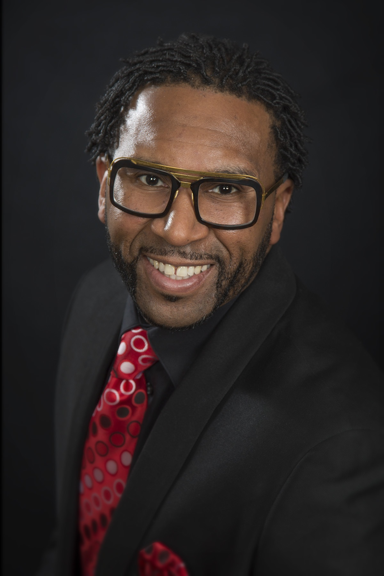 Pastor Lennett Anderson is the Senior Pastor of EBC: The MEETing Place.  He is married to Lady Késa Munroe-Anderson and together they have two sons and a daughter- Micah Jelani, Caleb Wellington and Jordan Bethany.
Since Pastor Anderson's return to his home church in 1999 and his subsequent ordination into the Christian Ministry in September 2001, he has been credited by the National MacLean's Magazine as "one of five Canadian Pastors who are breathing new life into their communities."  His leadership has led to the formation of a blended community of worshippers who meet to exemplify unity within the Body of Christ.
After graduating with a Bachelor of Arts degree from Dalhousie University in 1997, Pastor Anderson later completed a Master of Divinity degree at Acadia Divinity College in May 2000.  He later received an honorary Doctorate of Divinity degree from St. Thomas Christian College. On August 2007, Dr. Anderson was elevated to the position of State Overseer for the Canadian Region with the Full Gospel Baptist Church Fellowship International, under the leadership of International Presiding Bishop Paul S. Morton.
Rev. Anderson is also a retired commissioned Officer in the Canadian Forces were he served as Unit Chaplain for HMCS SCOTIAN.
Honours are several: ADC Alumni Distinguished Service Award (2016); The Canadian Forces Decoration Medal (2009), The Queen Elizabeth II Diamond Jubilee Medal (2012); the Acadia University Medal in Theology (2000); and inclusion in Who's Who in Black Canada 2 (2006).
Through his dynamic presentation of the Gospel, Pastor Anderson's message has been a source of spiritual inspiration and encouragement to many.  His messages of hope and deep healing, which abound from God's wisdom and compassion, have been a guiding light throughout Canada and abroad. His continued commitment to teach and reach souls, by living the Word of God with conviction and boldness is truly a testament to his invaluableness in the Kingdom of God.  Truly Pastor Lennett Anderson is a gifted preacher and teacher who is living up to his life's calling:  "To serve his generation with Godly purpose."